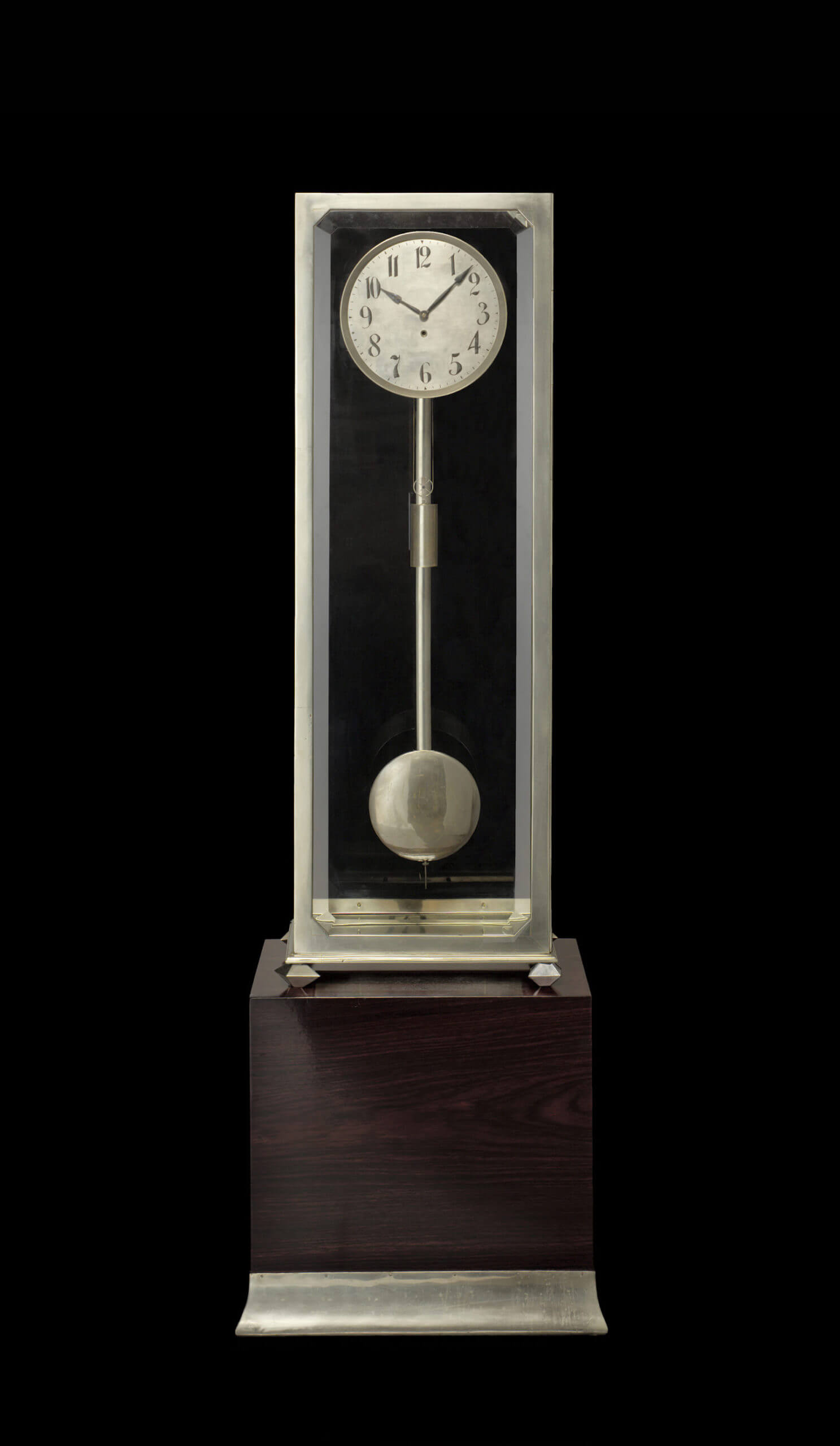 Adolf Loos
Longcase clock
Material
White metal (alpacca), glass and palissander
Dimensions (Clock)
H. 125 x L. 40 x P. 32 cm
Dimensions (Pedestal)
H. 52 x L. 53 x P. 48 cm.
Similar pieces
Neue Galerie (New York) Collection; Bertelé Collection
Moderne Vergangenheit Wien 1800-1900. Wien – Künstlerhaus, 1981, P. 251, n°200 (similar piece)
Rukschcio, B., Schachel, R., La vie et l'Oeuvre de Adolf Loos, Bruxelles & Liège, Pierre Mardaga, 1982, P. 45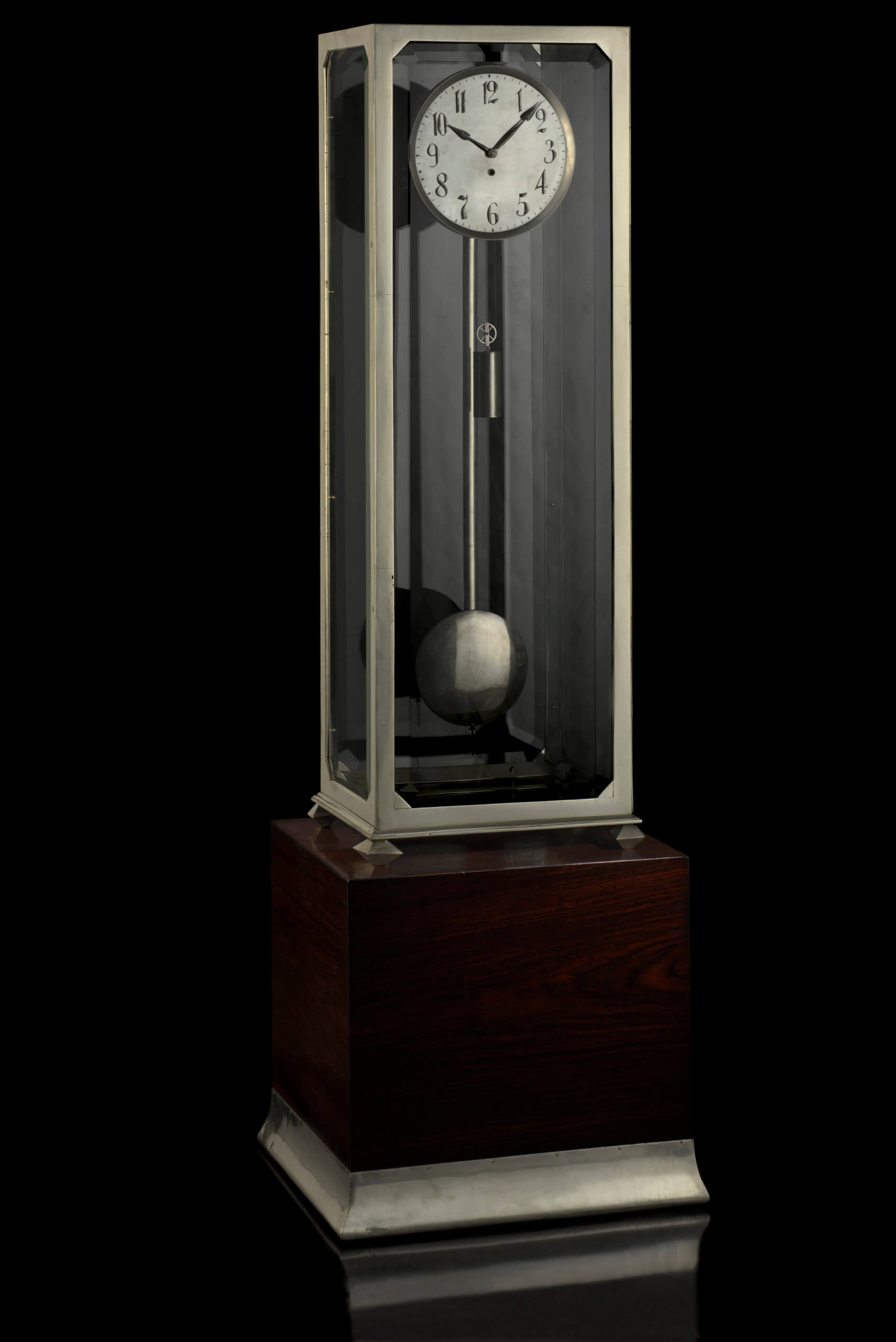 For Adolf Loos, the modern everyday object is not so much a question of form as content. Modernity is created through attitude and not on the drawing board, hence it can be written. So accordingly, Loos is not distracted by the invention of new forms but reevaluates what is already provided in the context of the modern person. A valid solution once reached is clearly superior to the ephemeral phenomena of fashion. The object therefore no longer serves overt prestige but forms the unadorned foil for the successful functioning of a modern, democratic society. Every social estate and class have a right to the form of expression fit and proper to it. He gauges this against the ideal of the English gentleman and arrives at the generally applicable statement: "An article of clothing is modern if you remain inconspicuous wearing it in a cultural center for a specific event in the best of society." When applied to a modern home lifestyle, for him this means – in the final reckoning – the abolition of furniture. In other words, it is not the object that conditions the subject, but the human person who is master over the thing. With such musings Loos is preparing the slow fadeout of the item of furniture.
His mantel or longcase clock designed in ever-changing variations of material and size stands for this conviction. Practically dematerialized, no decorative detail distracts from the function of time measurement. The face appears to hover as a central statement in the space of the glass casing, which is held together by smooth metal brackets. Time information presents itself here as timeless. But through pure aesthetics and yet not mechanically, Loos reinterprets the clock type developed in the eighteenth century, the clock of mysterious workings, which does not manifest any visible connection between clockwork mechanism and face. His clock design becomes the sum total of the human aspiration to measure time and as such is independent of issues of fashion. "I can invent something new wherever I have a new task, thus in architecture: a building for turbines, hangars for airships. But chair, table, wardrobe? I'll never admit that we should change tried and tested forms lived in for centuries just to satisfy a craving of fantasy."
CWD