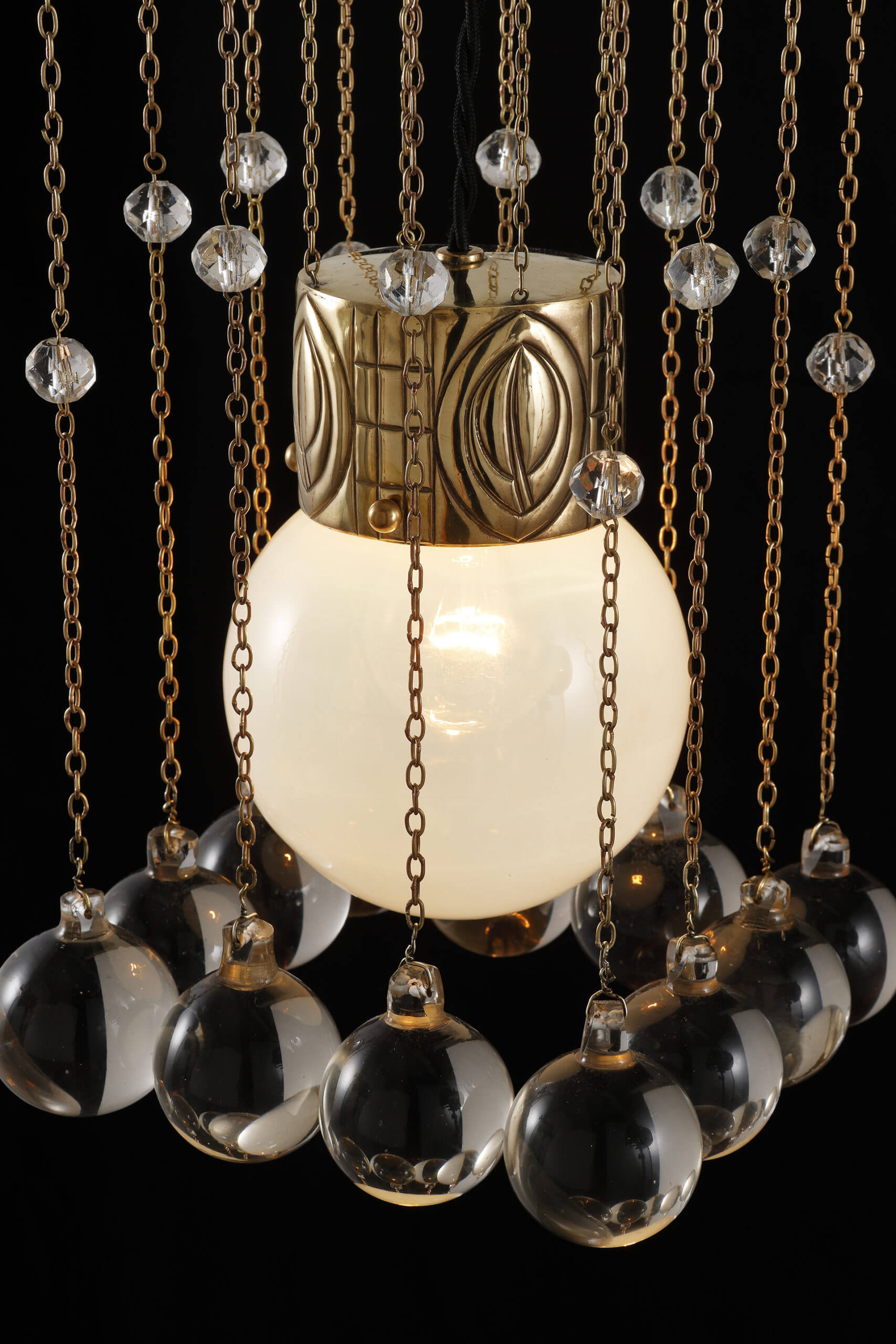 Josef Hoffmann
Hanging lamp model n° 997
Made for
Prototype for the Palais Stoclet
Note
As reported in the Wiener Werkstätte archive, our hanging lamp is the first version designed for the Palais Stoclet.
The original drawing shows red penciled corrections done by Josef Hoffmann.
An adapted second version is pictured in the Wiener Werkstätte workshop.
The final version is hanging in several rooms of the Palais Stoclet, including the Grand Salon.
Archives of the Wiener Werkstätte, MAK, Vienna, Inv. N° WFF 97- 45-3
Bildarchiv foto Marburg, neg.-nr. 606.449, 617.309, 606.451, 419.350
As reported in the Wiener Werkstätte archive, our hanging lamp is the first version designed for the Palais Stoclet